Have you done everything there is to do on Lamma Island? Is Cheung Chau
getting a little too hipster for you? Thankfully, Hong Kong is home to
more than 250 islands, so there's no need for you to keep revisiting the
same old spots. And if you're looking for gorgeous sandy beaches and picturesque hikes, these islands have it all, and then some.
Ap Chau: smallest inhabited island:
Ap Chau – which directly translated to 'Duck Island' – was named
after its shape and form which somewhat resembles a duck laying on its
belly when viewed from the north. Initially a place of anchorage for
fishing families, the island began to populate during the 50s as
fishermen built houses ashore and a fishing community grew slowly but
surely. By the 60s, there were over a thousand residents living on the
island.
Sadly, Ap Chau was met with the
same fate as many other small islands in Hong Kong, as residents
gradually moved away due to better employment opportunities in the city
and overseas. In the late 1980s, approximately only 100 residents were
left on the island. Ap Chau is now a Hong Kong UNESCO site, and to
promote the island's heritage, the Ap Chau Story Room opened its doors
in 2018 for visitors to come by and learn about the Tanka culture and
heritage.
Kat O: traditional fishing village:
Lying close to China, in the northeast of Plover Cove Country Park, this
far-flung island is home to merely a few hundred people. Also known as
Crooked Island, thanks to its irregular shape, Kat O was once a thriving
fishing village with nearly 300 years of history. Stop by at Kat O
Geoheritage Centre – open every Saturday, Sunday, and public holiday –
which celebrates the island's geology and cultural history. You can also
take a wander along the Kat O Nature Trail and make your way through
the villages before heading upwards and finishing up at a pagoda. Look
out for ancient temples, ancestral halls, and corroded cannons along
your way.
Peng Chau: quaint and quiet
Peng Chau is one of the better known outlying islands, but it is still often overlooked in favour of its larger neighbours like Cheung Chau and Lantau. This sleepy spot makes a perfect family day trip as you can easily navigate through the whole place in just a few hours. In the 1970s, Peng Chau was once an industrial centre. That's changed now, but you can check out a long-abandoned matchstick factory and lime kiln, as well as an old cinema along the Peng Chau Heritage Trail.
To explore further, you can head up to Finger Hill to take in views of the Tsing Ma Bridge and Disneyland. Another option is Peng Yu Path – this recently created walk takes in the island's northern coastline and rugged beaches. When you're done, try the catch of the day at one of the seafood restaurants along Wing On Street, or nibble on tasty baked goods from A Noy Bakery.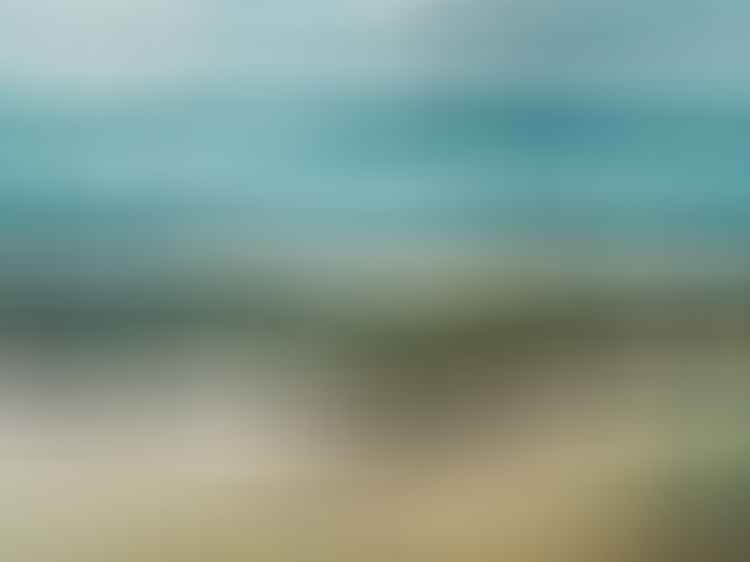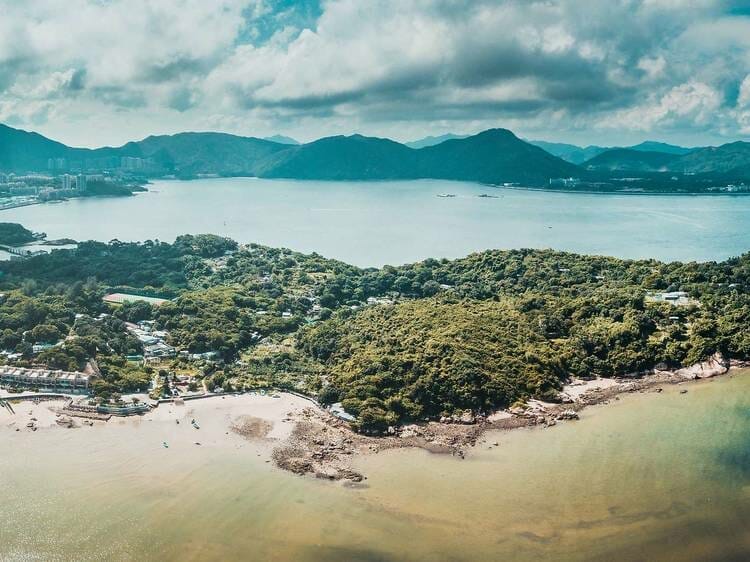 Po Toi: foodie delights
It's incredible that only a few kilometres from the hustle of Hong
Kong Island, there is a place inhabited by people who have no official
electricity and no running water supply. This is Po Toi – a serene and
scenic island that lies to the southeast of Hong Kong. It used to be
home to over a thousand people, although the population has dropped to
under 200 in recent times, resulting in several streets of eerie,
abandoned village houses.
There's one main path on the island, the Po Toi Country Trail, which
loops over the south of the island in a figure-of-eight. This loop takes
in Po Toi's photogenic lighthouse as well as some dramatic and unusual
rock formations. You can also take a short detour down a cliff and come
face to face with two large Bronze Age carvings – now declared
monuments. Back down near the village, try the 15-minute signposted
detour up to Mo's Old House – the abandoned residence is reputedly
haunted, thanks to the coffin-shaped rock that stands behind it.
Finish
up your day at the small village down in Tai Wan – the whole village is
powered by a noisy, old-school electrical generator, which you can go
and check out for yourself. You can also wander up to the Tin Hau temple
– scenically perched on a rock to the far left of the village. It gives
you really great views over the island and the surrounding ocean.
Sharp Island: tombolo-tastic
Not far from Sai Kung, Sharp Island is known for being strewn with rocks that are endearingly shaped like pineapple buns – you won't find these tasty-looking rocks anywhere else in the territory. The principal attractions of Sharp Island are its two distinct beaches – Hap Mun Bay and Kiu Tsui Beach. You can take a boat to the beach of your choice from Sai Kung.
There is a path over the island, but it is overgrown; we recommend using a map if you try to locate it! Hap Mun Bay is a popular and clean government-managed beach. Kiu Tsui beach isn't as good, but when the tide is low, you'll discover a tombolo connecting the beach itself to the nearby island of Kiu Tau. Take a walk over the tombolo as the sea recedes and you'll feel like a veritable Moses. Just make sure you come back before the tide comes in.