Mareta was born out of a love for the sea and everything it encompasses. Primarily a marine leisure brand, we try to improve the ways and manner in which people can enjoy leisure products through our experiences and product testing that is second to none.
Company Launched – our first office set up in Hong Kong.
Our first rib – the 6.5 m hypalon launched & sold in Asia.
Mareta starts accessories range – bringing out full face snorkel masks & diving cases.
Mareta becomes exclusive distributor in chosen regions for Polycraft boats.
Mareta 650L Rib used for HK chase boat – Volvo ocean race.
Polycraft distrubution expanded from Hong Kong – to Korea & Indonesia
Brizo tanks ™ designed & distributed to retailers.
5.5m Rib launched as part of our 'mini series' range.
Polycraft range expanded into Europe with distibution centre in Sweden.
Mareta ribs used for BBC featured Dolphin expedition in South China Seas.
Mareta SUP range launched with Maverick & Leatherback all rounders.
UK office & distribution centre set up for Polycraft & SUP range.
Luxury 8.3m Rib range launched with inaugral MTA830L design.
Whether you are on the water for a weekend trip with family & friends, or you're looking to invest in something you'll enjoy for years – marine products are always incredibly important to get right so that users enjoy the benefits the ocean has to give while doing so in a safe way.
Our team have grown up on and around the water, giving us a wealth of experience from which we put into every design and product we choose to distribute. Step on board our latest rib and you'll notice the ergonomics are best in class. Take the Polycraft challenger out for a spin and you'll be singing it's praises in the clubhouse afterwards for stability & performance compared to the last boat you owned.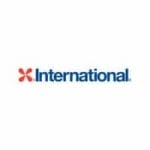 These details in design & performance differences are what makes our brand and products unique and it's all through our team's experience. Get in touch with local dealers to hear more about our process & products. Now it's time for you to Experience the Elements!